Have you ever wondered how people find their way into the nonprofit sector? Not everyone starts out as a Brownie or Girl Scout and enters a life of service. Some start volunteering because someone they know and love was diagnosed with a disease and a nonprofit organization stepped in to help, and eventually, they find their way into leadership. Others look outside the window and see what's going on with the environment and are compelled to advocate for change.
Some adopted every stray cat and dog they could find in their neighborhood and eventually opened a no-kill pet shelter. Others were bullied, belittled, or discriminated against in such a way that they founded an organization to advocate for equal rights.
My guest in this podcast is Cara Gerdiman, the Executive Director of Kids' Harbor Child Advocacy Center. Even from a young age, she knew she wanted to make a positive difference in her community. After college, she began her career working with kids and teens who were caught running away from home, committing petty crimes, and children who were abused.
It wasn't long until she observed firsthand the cycle of poverty, incarceration, abuse, and neglect she had learned about in college. When the opportunity came for her to move from the public sector into nonprofit service, she jumped at the opportunity and then over the years she worked her way into a position of leadership at her organization.
This interview will not only cover Cara's journey into nonprofit, we're also going to talk about some of the challenges that she had shifting from the position of co-worker into one of leadership and running the nonprofit–especially considering she had not yet had the training for that.
🎧 Click here to listen to this week's episode:
📌 Check out our Pinterest Board for Helping Children in Crisis
---
Cara Gerdiman graduated from Missouri Southern State University with a bachelor's degree in criminal justice administration with an emphasis on juvenile justice and a minor in sociology. She began her career with the 26th Circuit Juvenile Office where she worked as a Deputy Juvenile Officer for ten years, handling delinquency, status, and child abuse and neglect cases.
In 2006, Cara began working at Kids' Harbor, Inc. Child Advocacy Center, as a Child and Family Advocate and later as a forensic interviewer. She was named Executive Director of the agency in 2010.
Over the years, Cara has served in a variety of roles including: faculty member at ChildFirst Missouri; legislative liaison for the state network of child advocacy centers; president of the state network of child advocacy centers; executive board member of the Lake Area Sexual Assault Response Team; and she has taught professionals throughout the state of Missouri.
In 2011, she was recognized as one of the Top Ten Women at the Lake and in May 2017 she was designated as the Lake of the Ozarks Hometown Hero of the Month both awards recognizing her contributions to her community. In 2019, she received the Standing with Children Award from Missouri KidsFirst recognizing her work advocating for children in her own community and through statewide efforts to assure children are a priority and protected.
Cara recently celebrated her 23rd wedding anniversary with her husband Shawn. The two have three very active children, Justin (21), Joshua (18), and Finley (11). They have lived at Lake of the Ozarks for more than 20 years.
---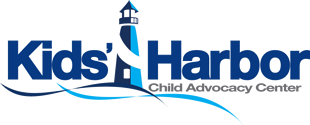 Connect with Kids' Harbor Child Advocacy Center:
Additional Links & Resources Mentioned in This Episode:
The Your Nonprofit Life Podcast is produced by the
Learn more about the Nonprofit Leadership Lab and
our exclusive online community "The Village":
Website: https://nonprofitleadershiplab.com
Facebook: https://www.facebook.com/nonprofitleadershiplab
What's your reaction?